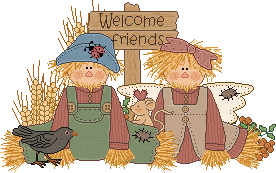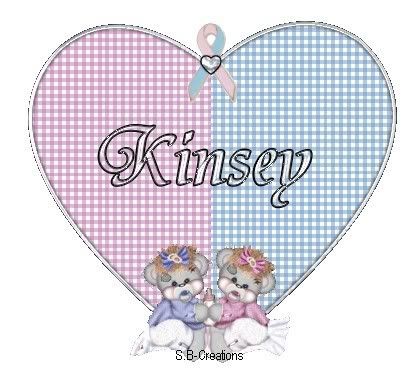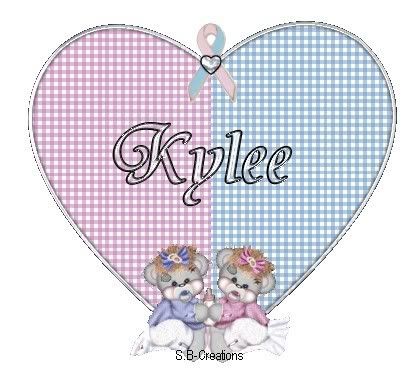 This memorial website was created in the memory of our beautiful twin daughters, Kinsey And Kylee Sullivan who were born still (but still born) on January 27,2005.We will remember them forever. They were very much loved even though we never got to know them outside of the womb. They were born at 6 months, but were 2 perfect beautiful girls. Please come back and visit as I plan to add photos of the girls and our family.We are always adding and changing the site to keep it interesting and ready for the season so please come back often to check us out.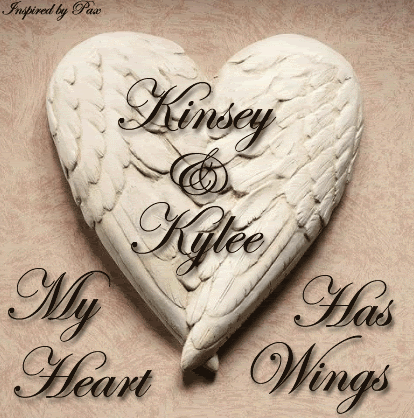 My precious Kylee and Kinsey snuggled in tight,Sarah-talk about tears flowing! this is so precious as I never had the chance to tuck them in. Thank you so much.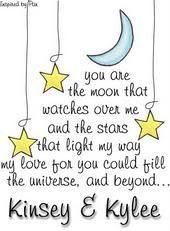 Thank you to the wonderful women at L&S Grahics
Please light a candle to show that you have visited~or~you may leave a note or tribute. We love knowing that people have visited and honored the lives~no matter how brief~of our daughters
Never say goodbye Because saying goodbye Means going away And going away Means forgetting
*Peter Pan*

I picture you Kinsey and Kylee walking hand in hand
Jesus loves the little children
All the children of the world

Mark 10:13-16 (NIV)
People were bringing the little children to Jesus to have him touch them, but the disciples rebuked them. When Jesus saw this, he was indignant. He said to them , " Let the little children come to me, and do not hinder them, for the kingdom of God belongs to such as these. I tell you the truth, anyone who will not receive the kingdom of God like a little child will never enter it." And he took the children into his arms, put his hands on them and blessed them.





A Poem Written by Mommy for Two Very Special Angels

We're your little angels
Flying through the sky
We're happy here in Heaven
So don't be sad or cry

We know you want us with you
We'd like to be there too
But God Himself had other plans
For us two girls to do
We get to light the rainbows
On cold dark rainy days
And pick out all the snowflakes
During the winter haze But more importantly and fun for us
What we like to do
Is take walks with our relatives
Sweet Aunt Sugie and Wanda Lou

So when you see that rainbow
Lighting up the sky
Smile big and think of us
And remember not to cry We're so very happy here
And we'll see you once again
For our most important job here is
When you come...

We'll unlock the gates of Heaven
And walk you in
Lori Sullivan 6-30-05
~Mommy~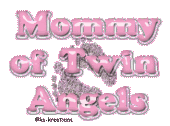 Please visit our angel friend in heaven, Sophie, and our other very special angel friends. Light a candle in their memory while you're there!
http://www.sophiagracedillon.memory-of.com/
http://vanessa-barnai.memory-of.com/
http://madden-meyer.memory-of.com/
http://angel-amelia.memory-of.com/
http://babyemma.memory-of.com/
http://jacobchristian.memory-of.com/
http://wayne-kelly-1984-2005.memory-of.com/
http://olivia-montgomery.memory-of.com/
http://leah-porter.memory-of.com/
http://caseyjamesbaptist.memory-of.com/
http://patrickjayclark.memory-of.com/
http://alexis-goudelock.memory-of.com/
http://joshua-blakeway.memory-of.com/
http://journey-marie-howell.memory-of.com/

http://ayden-saenz.memory-of.com/

http://emalee-rain-galamore.memory-of.com/

http://daniel-annabeth.memory-of.com/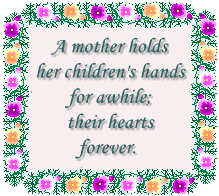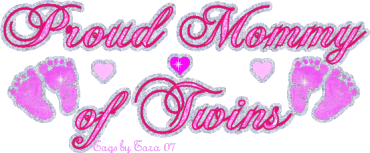 Oh Mother, My Mother
We touch your tears
invisible fingers
soothing your skin
We know you think of us so often
in the day, in the night
in your dreams
going into an empty nursery
knowing we'll never be there
but we are...in your heart
in your soul, we shall always be
for you gave so unselfishly
of yourself
Inside of you, you created
such a world for us
a world of laughter, of love
of sadness, of sorrow
every emotion people come to know
you shared with us
And even though we may never
feel your arms around us
we felt your heart beating
like a lullaby, singing us to sleep
and your spirit giving us a safe haven
already protecting us
preparing us of things to come
But sometimes the journey
of life pulls souls apart
and yes, we had to go on
to another place
we wish we could stay
We wish this was a decision
we could make
and we know you do too.
Know this wherever you are:
we will always remember
that yours was the first love
the first joy, the first soul
we will ever know
you gave us the courage
to go on our journey
we hope we can do the same for you
Your heart will always
call us to you
Love, Kinsey & Kylee


Oh Father, My Father
Close your eyes and feel us near
keep us inside your heart
let us live in your soul
you see through tears
the things we will never do
running across the feilds of our youth
games never played
but it is not gone
those dreams you hold so close
for we live on in every child you see
little ones standing alone, lost
or laughing in a playground
swinging so high
touching the treetops
that is us
wanting just to love
feel our happiness in the song of a bird
see our sorrow in mother
hold her close forever
feeling your strength
for there will be one to come behind me
whether through Gods grace or
from a different calling
a child chosen through His hand
For in darkness, a light will appear
even if it's just the dawn
signaling a new beginning
and as you gather our mother to your heart
release your tears
let the healing begin
and discover that we are here
in your dreams
in your tomorrows
Every rainbow is the path home
and if you should stumble
We are the wings that shall lift you
Love, Kinsey & Kylee

Thankyou Sarah and Joshua


Thank You, God
Thank you God for all that grows,
Thank you for the sky's rainbows,
Thank you for the stars that shine,
Thank you for these friends of mine,
Thank you for the moon and sun,
Thank you God for all you've done!




Our Angel friend Miss Emalee Rain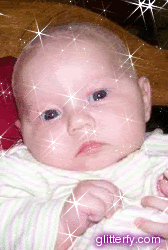 Another special angel friend Miss Alexis Cammile



UNTIL WE MEET AGAIN...


PLEASE LIGHT A CANDLE OR LEAVE A MESSAGE OR TRIBUTE SO WE KNOW YOU HAVE VISITED!
ALSO PLEASE VISIT AND HELP HONOR OUR ANGEL FRIENDS